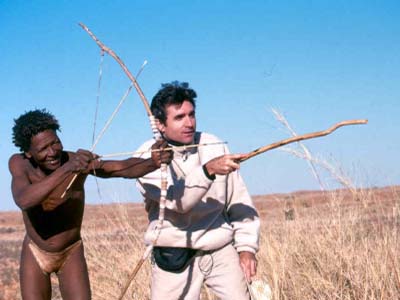 BRUCE NORTHAM is an independent travel journalist and author who has journeyed through more than 100 countries on seven continents. Northam speaks on freestyle travel via the Lordly Dame speaker's bureau (http://www.lordly.com) at universities, corporate events and Governor's Conferences on Tourism. He's the writer-at-large and travel columnist for The Improper (http://www.theimproper.com/) a New York-based monthly magazine providing the "view askew" for 470,000 readers from Manhattan to Montauk. A former writer-at-large for Blue Magazine, Northam also contributes to National Geographic Traveler and Men's Edge.
He's been anthologized in Travelers' Tales and Chicken Soup for the Soul. His third book, "Globetrotter Dogma: 100 Canons for Escaping the Rat Race & Exploring the World," was cited by National Geographic Adventure as one of "Ten better choices: insightful travelogues that will inspire rather than dictate." (Geographic's list included The Travels of Marco Polo, by Marco Polo).
In June 2006, Northam launched his highly-acclaimed American Detour: New York, an overland odyssey and TV series wandering from Niagara Falls to Montauk. He also finishing his next book, Directions to Happiness: A Globetrotter's Discoveries in 100 Countries. He is also the author of The Frugal Globetrotter, and CCC Publishing's In Search of Adventure: A Wild Travel Anthology.